Ecosystems and habitats
Prioritisation/ranking
Protected Natural Area Prgramme (PNAP) surveys and evaluation
Significant Natural Area surveys and evaluation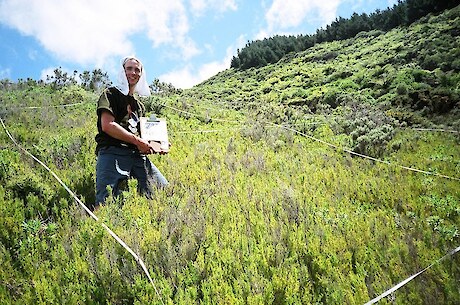 Wildland Consultants have carried out vegetation survey and monitoring widely in the North and South Islands. Company staff have in-depth knowledge of plant identification in the field, and species collection and storage procedures for later identification and/or confirmation. Company staff have wide experience in vegetation monitoring using a range of different sampling methods, including different plot methodologies, Point-Centered-Quarter (PCQ) sampling, Point-Height-Intercept (PHI) sampling, RECCE plots, photopoints, and line transects. Staff are also experienced in the analysis and reporting of data collected using these methods. Experienced teams ensure that plot establishment, data collection, data storage and species identification is completed to the highest possible standard. Monitoring projects include geothermal vegetation, impacts of introduced browsers, vegetation regeneration on offshore islands, lake shore vegetation, and threatened plants.
Other services related to Surveys & Monitoring